We will be updating this section of the blog as we cruise on Lake Superior.
As many of you may know, our 2016 cruising season was cut short due to serious medical issues. These have been largely resolved and we had a wonderful 2017 cruise to the Canadian North Shore. We were aboard Allegro  for seven weeks, six of which were in Canadian waters. I shot nearly 800 pictures which I distilled down to a much smaller number. You can view the 2017 album by either clicking here or clicking the photo to the right.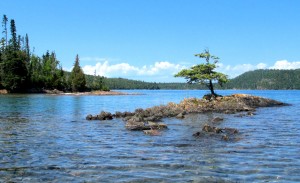 The Lake Superior sailing season (2015) was delayed slightly because of our family reunion in Montana in mid July. In the end, we spent 5-1/2 weeks cruising along the Canadian North Shore. This included a wonderful weekend at the Red Rock Folk Festival in early August.
Click the picture to access the photo album from the 2015 cruise.
Some links to previous season photo albums
Click the picture to access the album