Next Show: March 29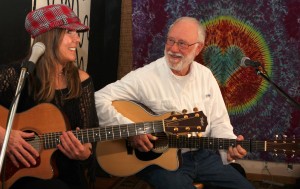 On Wednesday, March 29, Moe and Larry will do a show at the Driftwood in South Minneapolis, 4415 Nicollet Ave, from 7:00 to 8:30.
Check out our new website: moeandlarry.com. This is a website that features much of the music we perform together – including a preview of songs from our upcoming album!
Radio Waves Music Festival – 2015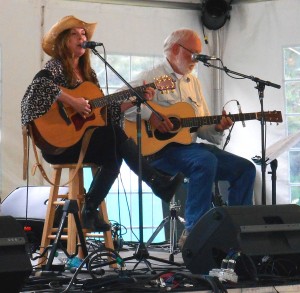 Community Radio, WTIP, in Grand Marais produced yet another Radio Waves Music Festival. I did a set last year and was invited back, This year joined by Laura Moe. There was lots of great music and plenty of socializing with local and regional musicians. Our contribution was well received and we look forward to next year!
"Larry and Laura are a wonderful compliment to each other. Larry's steady voice and picking meld beautifully with Laura who is a true songbird! They offer original material as well as old familiar favorites. What could be better?"
Cathy Quinn, Artistic Director, WTIP's Radio Waves Music Festival
Albums Now Available for Streaming
Both of my albums ("Across the Water" and "Old Voice") are now available for streaming through most of the popular streaming sites such as Spotify and iTunes. Have a listen! (Scroll down for links to CD details.)
Also, click here for songs and videos on my Reverbnation site.
 Critical Acclaim for Larry Carpenter's Recordings
"Larry Carpenter compellingly weaves history and a passion for adventure together  through song. Each track on Old Voice tells a different story that will bring listeners to another time and place, and soon have them yearning to explore the globe."
 – Will Moore, Music Director of WTIP North Shore Community Radio, Oct 2014
"His sound is a simple one exuding the quality of elemental grace we haven't seen since the likes of Tom Rush, Eric Anderson, Phil Ochs and such surfaced back in the late 60s and early 70s."
-Dwight Hobbes, Twin Cities Daily Planet,  7 March 2014.
Upcoming Shows
I play shows around the area, from local coffee houses and bars to casinos. I most often play solo gigs but I team up with Laura Moe from time to time for shows. The Driftwood Char Bar in South Minneapolis, the Underground Music Cafe in Falcon Heights and the Legendary Waters Casino in Red Cliff WI are some of the places we have played. All upcoming shows can be viewed by clicking the button.
Click for upcoming shows.
Click here for videos of Laura Moe and me singing at the Underground Music Cafe. Click for more music by Laura Moe.
The CDs
I released my first CD, Across the Water, in 2011. In January 2014, I released my second CD, Old Voice. I have some of the songs from both CDs on my Reverbnation page. There are several videos on that site as well.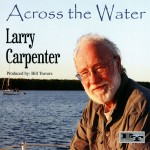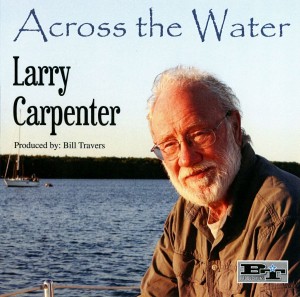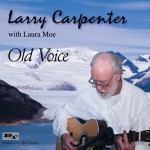 Click on the album cover for details and a link to purchase the albums.
Folk Music Showcase
I host a monthly (second Wednesday) Folk Music Showcase at the Underground Music Cafe in Falcon Heights MN. Click here for more information.
Previous Shows
I have played shows in several venues including festivals, casinos, coffee houses and bars. You can review some of my past shows here.